(Chapter-2) Who We Are
Aboriginal People
Important Information:
Welcome to the website for the Canadian Citizenship Test. The topic of your practice test for Chapter 2 of Who We Are is Right and Freedom. There are 13 questions in total on this subject. This subject is covered on the right side of page 8 of Discover Canada. You can study for the topic with the help of this practice test.
About Discover Canada:
Discover Canada: The Rights and Responsibilities of Citizenship is a study guide for individuals who are applying for Canadian citizenship. It provides information about the history, values, and institutions of Canada, as well as the rights and responsibilities of citizenship.
Chapter 2 of Discover Canada, entitled "Who We Are," discusses the diverse and multicultural society of Canada. It discusses the country's Indigenous peoples, who have a long and rich history in Canada. It also covers the country's history of immigration and the various cultural groups that have contributed to the country's diverse society. The chapter highlights Canada's commitment to diversity and inclusion, and the ways in which this is reflected in its policies and laws. It also touches on the country's official languages, English and French, and the importance of bilingualism in Canadian society. Overall, this chapter provides an overview of the unique and diverse makeup of Canada and the ways in which it has shaped the country's culture and identity.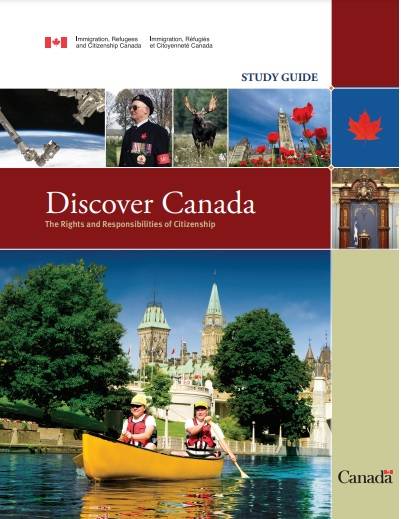 About Us
Canadian Citizenship Test gives you access to many more tests than just the one practice test available on the government website. That official sample test is good for giving you an idea of what to expect on the real test. But it can't help you prepare fully. Nor does reading the Canadian Citizenship: Our Bond material alone.
Office
3021 Broadway Ave. #1000
Ontario, CA 94143